Stars provides comprehensive early education and youth development programs that enhance the optimal growth of children from economically and culturally diverse families, using a family support approach in collaboration with schools and other service providers.
Four core goals form the foundation of our work.
Enable parents to work
Help each child reach their full developmental potential
Facilitate positive youth development
Improve achievement for students at risk of academic failure
Community leaders and parents established Stars in 1970 as a nonprofit with the goal of providing affordable childcare to working families.  From its inception Stars committed itself to create an environment which supports each child's development.  It is our intention that every child attending our programs is both nurtured and challenged.
We facilitate learning and foster developmental growth by identifying and building up each child's strengths, skills, interests and learning styles.
We foster independence and taking initiative by viewing each child as an individual with their own experiences, knowledge, and skills. We believe that children learn by doing, trial-and-error, repetition, and imitation.
We respect our families' many different cultures, welcoming and celebrating this diversity throughout our programs. Staff attempt to infuse a multicultural and anti-bias awareness into all activities, model behaviors that demonstrate appreciation of other cultures, support diversity of opinion, and create an atmosphere that encourages children to acknowledge and value individuality and diversity.
We attempt to instill in our children a respect for themselves, each other, staff, and their environment. We help them learn the importance of cooperation, negotiation, problem solving, and peaceful conflict resolution.
We help children understand that they are members of a larger community and encourage them to help other children, share, and learn firsthand the value of volunteerism.
We help children to be trustworthy and honest by nurturing and teaching them to make good choices and accept the responsibility of those choices.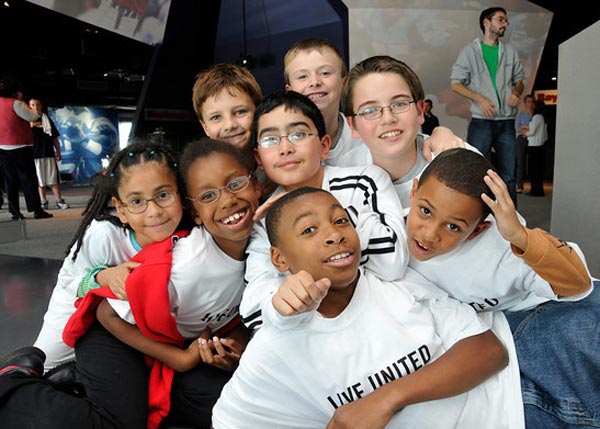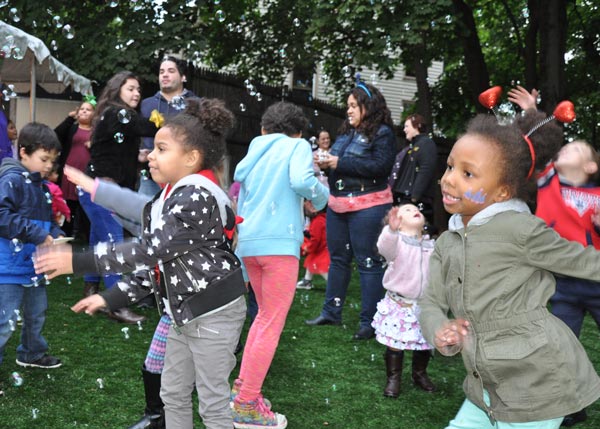 Our core expertise is our ability to integrate values and goals into program specific activities.
We are especially skilled at:
Supporting families
Our enrollment staff and Family Support Clinicians provide counseling, information and referral, and advocacy, help families to access a network of community resources in order to achieve self reliance. We take a holistic approach and look beyond individual children to needs affecting the whole family.
Individual planning for children with diverse needs
We implement techniques and strategies that bring incremental advancement and sustainable long-term progress. Our teaming model is committed to finding and implementing solutions for children with diverse needs, including but not limited to: developmental delays, social and emotional support, enrichment, English language learning.
Developmentally appropriate early education
We view each child as an individual, with his/her own experiences, knowledge and skills, age, and comprehension level. We employ a curriculum that emphasizes child-centered learning and facilitate developmentally appropriate activities to allow for physical, emotional, social and cognitive growth in young children.
Early assessment and intervention
Our team of teachers, Family Support Clinicians, and family child care providers are skilled at identifying concerns and working with parents/guardians to address issues.
Academic enrichment
We are effective at integrating academic enrichment into school age programs through project-based learning and extra-curricular offerings.
Relationship building
We understand the value of positive adult and peer relationships and we are skilled at engaging and nurturing relationships with youth and families.
Measuring outcomes
Measures are integrated throughout all our work and inform programming. We make adjustments to ensure positive results for children and families.
Professional development
We provide opportunities and support for staff career development through our career lattice and intentional mentoring. Longevity of staff is high throughout our programs.
Stars is governed by a Board of Directors composed of corporate executives, lawyers, academics, parents, community leaders and others who have a deep commitment to the early care and education needs of children and their families. They provide invaluable leadership, direction and support in helping to fulfill our mission.
We are committed to operating with transparency and to sharing with our donors the meaningful impact of their contributions. Visit our Auditor's Reports and current 990 Form below to learn more about our work.
South Shore Stars was founded by Rosemary Wahlberg and is a product of Lyndon Johnson's "War on Poverty" which for the first time since WWII  provided federal funding for child care, recognizing that this funding was vital for families to be able to gain economic self-sufficiency. However, the mothers and community leaders, who founded Stars in 1970, wanted to create an entity that would go beyond providing only child care.
From Stars inception, our programs have focused on quality early education, academic, enrichment and family support, all of which are necessary to ultimately break the cycle of poverty. We have stayed true to our original mission, with two interconnected goals:
Enable parents to work
Support each of our children to thrive
As we expanded in 2005 to offer middle and high school academic support programs and later home visiting, we have remained focused on these two goals.
Stars serves over 1,000 children, making a long-term investment in our families. We provide programs to a diverse population, concentrating on school readiness and academic achievement, by promoting healthy development and strengthening families. Many of our children grow up with us, becoming successful young adults. Stars is a unique organization in our communities because of our focus on low-income families and historically underserved children/youth, coupled with our ability to provide continuity of services from infancy to high school. Simply put, no other agency is doing this comprehensive work in our communities.
We achieve our mission by communicating our values effectively and upholding our standards of excellence and accountability throughout our organization. Our organizational structure provides clear lines of responsibility that support achieving Stars' objectives. Both private and public funders consistently commend Stars for our management expertise which result in high quality programs, maximum enrollment, sound fiscal management and compliance with all funder requirements and regulations.
Our low staff to child ratios, specialized training, volunteer program and social services staff are critical to providing the kinds of programs all children need to grow to their full potential.  Ongoing program evaluation and assessment of children's progress ensures that we are achieving our goals and objectives. Over the past five decades, Stars has been a leader in our communities and statewide, advocating for historically underserved children and  families, bringing stakeholders together to develop new initiatives, identifying potential resources and advocating for effective program policies further advancing our mission.